What are Dental Implants
Dental implants are permanent replacements for missing teeth. A dental implant consists of a small screw, usually made from titanium, which replaces the natural root of a tooth and is fitted into the bone under the gum. This is then used to support an artificial tooth structure, sitting above the gum. Dental implants can be used to replace one or more teeth.
Starting your journey with us is easy
Whatever treatment you need, our process is easy.
Make your start today!
Consultation
CBCT/scan
Treatment Plan
Finance Options
Implant placement
Implant crown
Review
Check-up
Call us on 0161 494 8621 or request a free consultation online.
Make your appointment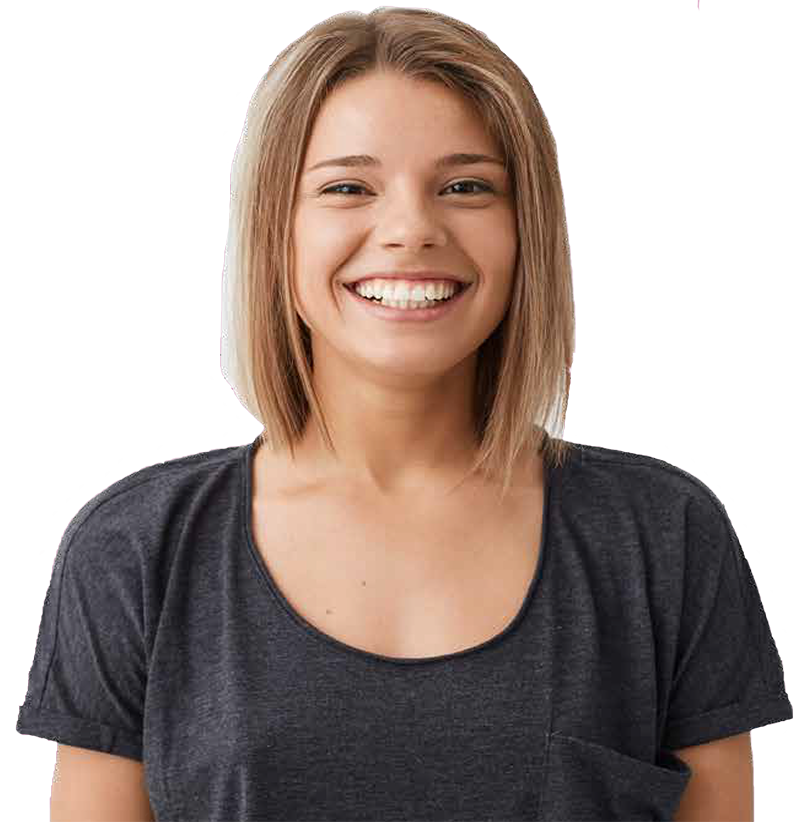 Starting your journey with us is easy
Whatever treatment you need, our process is easy.
Make your start today!
Make your Appointment
We can offer appointments to work around your busy schedule, including early morning and Saturday appointment.
In an emergency, we want to fix your issue as efficiently and as quickly as possible. We have daily emergency appointment slots to get you in and sorted, promptly.
Book your FREE consultation for: Invisalign, Composite bonding, Smile makeovers, Teeth Whitening, Veneers & Crowns, and much more, today.
First Appointment
Arrive stress-free with an easy to get to, main road location with free parking. You will receive a warm welcome from our reception team and can enjoy a pre-appointment drink from our selection of teas/coffees/cold drinks in our calmingly, chic Patient Lounge.
Your dental concerns will be carefully listened to and your dental health will be assessed. A suitable solution will be offered and discussed.
Treatment Options
We offer a range of General, Cosmetic, and Specialist services all under one roof. We always tailor treatment to fit your dental needs & wants. A detailed plan of action will be discussed and a clear pathway to your perfect, healthy smile will be outlined.
Finance Options
Expert Dental Care with a fully transparent fee system.
Spread the cost of your new smile with 0% APR up to 12 months or 9.9% APR from 2, 3, and up to 5 years.
Become a Member for Life
Let us be the dental experts for you, your family and your friends!
Maintain your Health with regular 6 monthly Check-up & Hygiene appointments. Our Membership Plan starts from only £17 per month.
We welcome people from the Stockport area, Greater Manchester, Cheshire, Lancashire, in fact patients come to see us from all parts of the North West, from many parts of the UK and even internationally!
Call us on 0161 494 8621 or request a free consultation online.
Make your appointment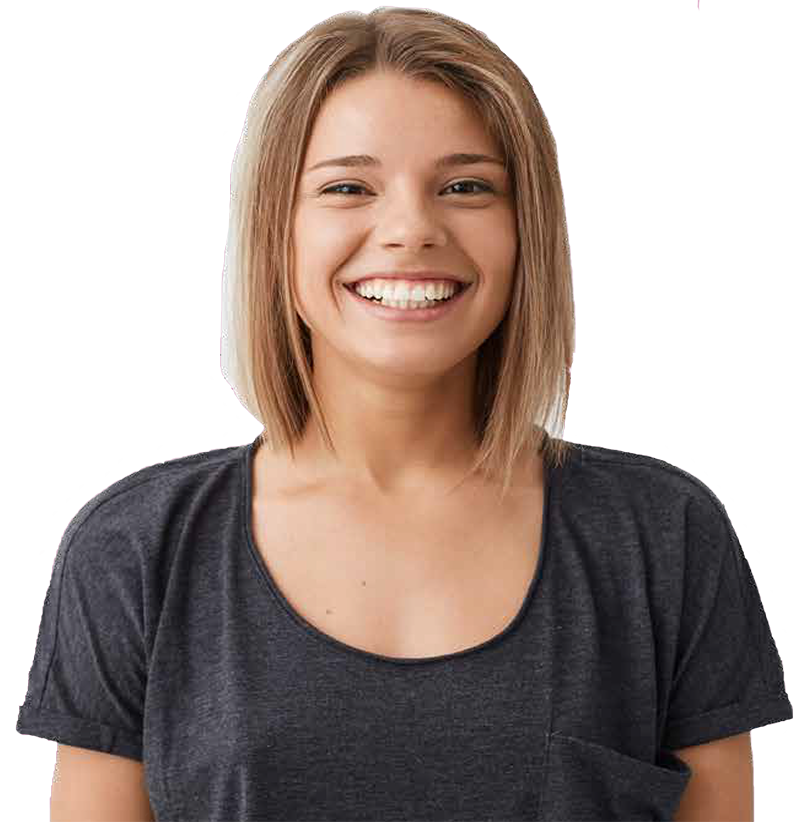 Advantages of Dental Implants
Apart from being a permanent solution to missing teeth, dental implants can help you regain a confident smile. They provide essential support and structure for your face and can literally take years off your appearance.
If you previously had trouble eating because of missing or painful teeth, implants allow you to enjoy eating food again without pain.
You take care of your implanted teeth exactly as you would normal teeth, with regular brushing and flossing.
Unlike with crowns or bridges, the neighbouring teeth are not affected when an implant is prepared for and fitted. The metal implant is placed into the space where the new tooth is going to be without impacting the surrounding teeth.
In order to fit you with dental implants, we will first X-ray your mouth and assess the strength of the bone which is to support the implant. In some cases, a bone graft may be needed to supplement the existing bone. A small incision is made into the jawbone and a hole is drilled into which the metal screw is fitted.
This is then left for around 3-6 months to heal so that the implant can fuse with the bone. During this time, you will be fitted with a temporary artificial tooth. Once we are satisfied that the healing and fusion are complete the temporary tooth is replaced with a permanent implant.
Why pick Holly House
We focus on prevention of dental disease by promoting good oral health to all our patients. Our Cosmetic treatments are provided responsibly, with the the long-term health and maintenance of your mouth in mind. Our Specialists address those dental difficulties that your general dentist may struggle with.
Holly House Dental Practice is located in the heart of the community. This means we have great accessibility via car or public transport. We are wheelchair friendly and have ample free parking on-site and around our building.
Our bright and vibrant reception and waiting area give 'happy vibes only!'
Arrive early and take the opportunity to relax in our ultra-chic patient lounge. Here we offer a selection of hot and cold drinks in a calm and comfortable 'chill space'.
Our professional team are leaders in their field and are constantly updating their knowledge to keep up with the latest advances in dental treatment and technology.
Our Holly House Dental team strive to deliver above and beyond your expectations. We offer:
Over 40 years of experience
Modern, bright, welcoming environment.
Easy to make appointments, to suit your busy schedule.
Friendly, caring team providing patient focused dentistry you can trust.
Expert panel of Specialists, including Periodontist (GUMS), Orthodontist (Teeth Straightening), Endodontist (Root Canals), Oral surgeon (Implants).
Treatment tailored to your dental requirements.
Transparent fee system. 0% interest free finance over 12 months. Finance options available for up to 5 years.
Membership plans to suit you. Exclusive Members Discounts and World Wide Emergency Assistance Cover.
Latest equipment & technology used by our skilled clinicians.
We use the best so you can expect the best
Patient satisfaction is very important to us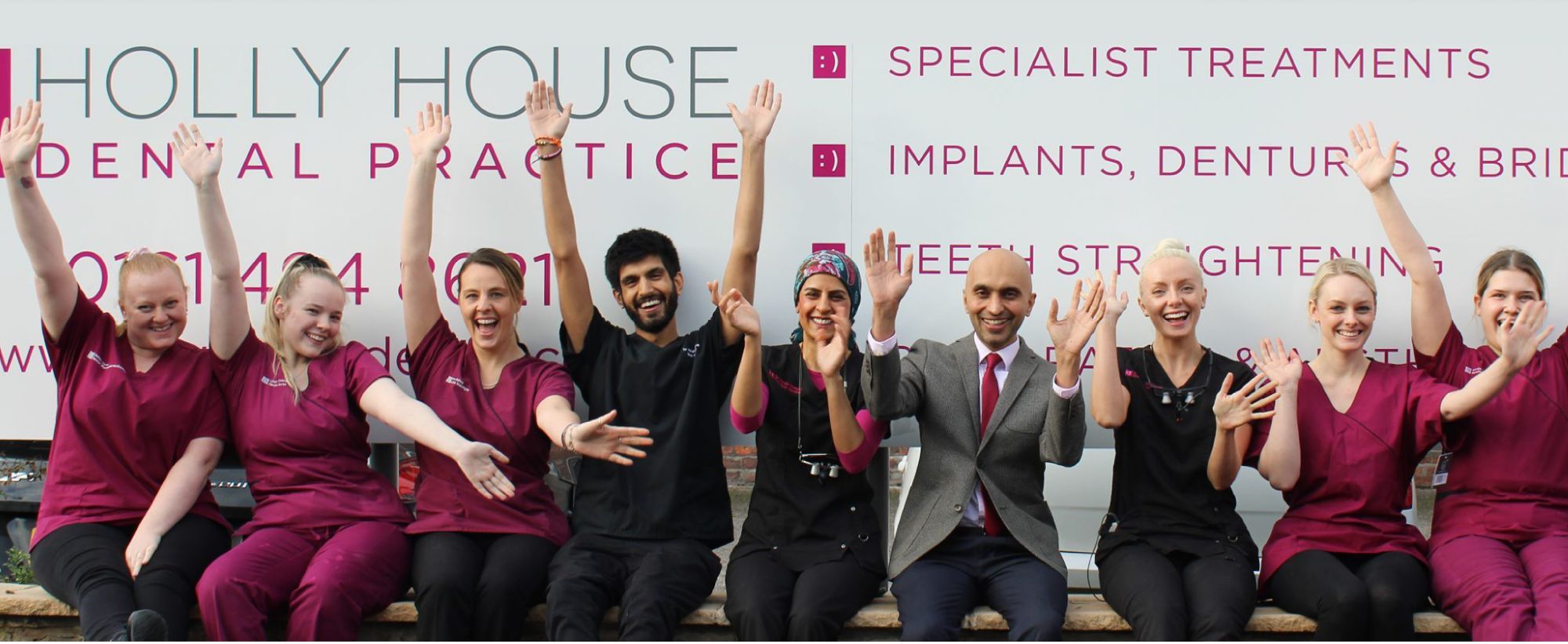 This will close in 20 seconds
This will close in 0 seconds