Why pick Holly House
We focus on prevention of dental disease by promoting good oral health to all our patients. Our Cosmetic treatments are provided responsibly, with the the long-term health and maintenance of your mouth in mind. Our Specialists address those dental difficulties that your general dentist may struggle with.
Holly House Dental Practice is located in the heart of the community. This means we have great accessibility via car or public transport. We are wheelchair friendly and have ample free parking on-site and around our building.
Our bright and vibrant reception and waiting area give 'happy vibes only!'
Arrive early and take the opportunity to relax in our ultra-chic patient lounge. Here we offer a selection of hot and cold drinks in a calm and comfortable 'chill space'.
Our professional team are leaders in their field and are constantly updating their knowledge to keep up with the latest advances in dental treatment and technology.
Our Holly House Dental team strive to deliver above and beyond your expectations. We offer:
Over 40 years of experience
Modern, bright, welcoming environment.
Easy to make appointments, to suit your busy schedule.
Friendly, caring team providing patient focused dentistry you can trust.
Expert panel of Specialists, including Periodontist (GUMS), Orthodontist (Teeth Straightening), Endodontist (Root Canals), Oral surgeon (Implants).
Treatment tailored to your dental requirements.
Transparent fee system. 0% interest free finance over 12 months. Finance options available for up to 5 years.
Membership plans to suit you. Exclusive Members Discounts and World Wide Emergency Assistance Cover.
Latest equipment & technology used by our skilled clinicians.
We use the best so you can expect the best
Patient satisfaction is very important to us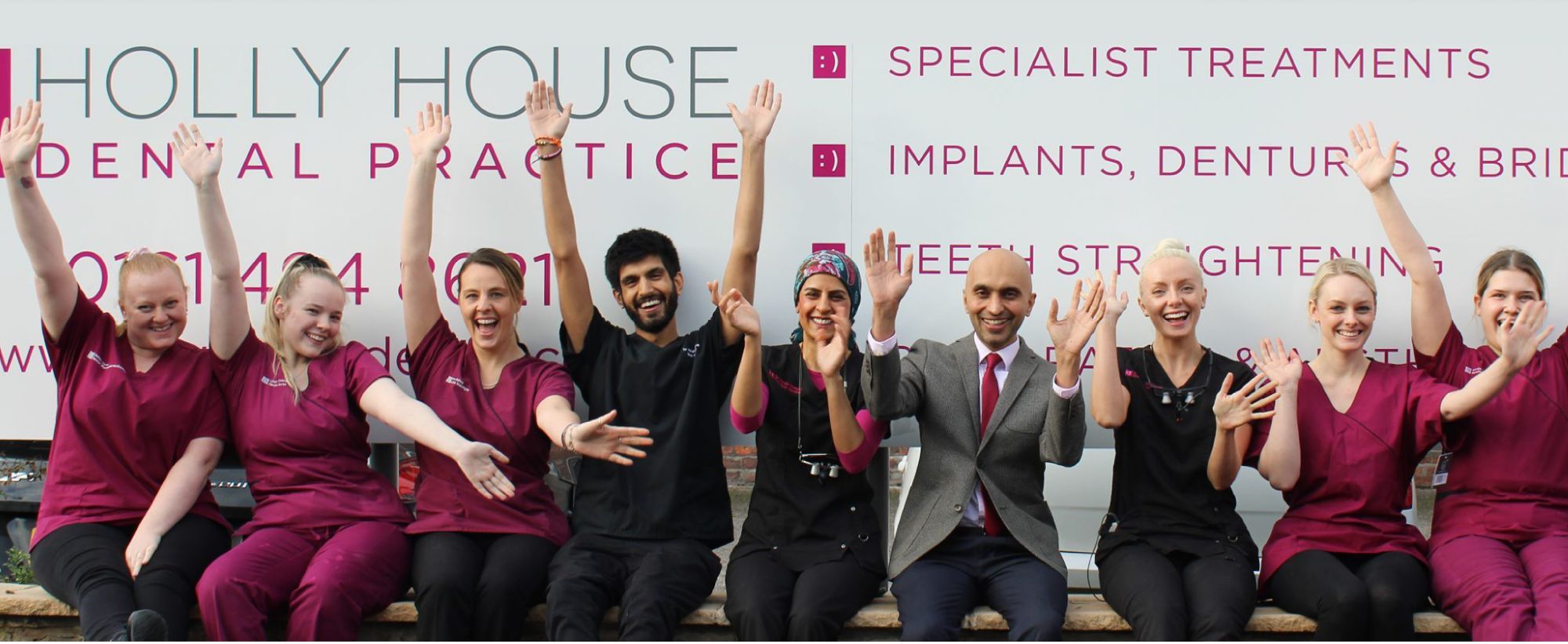 This will close in 20 seconds
This will close in 0 seconds